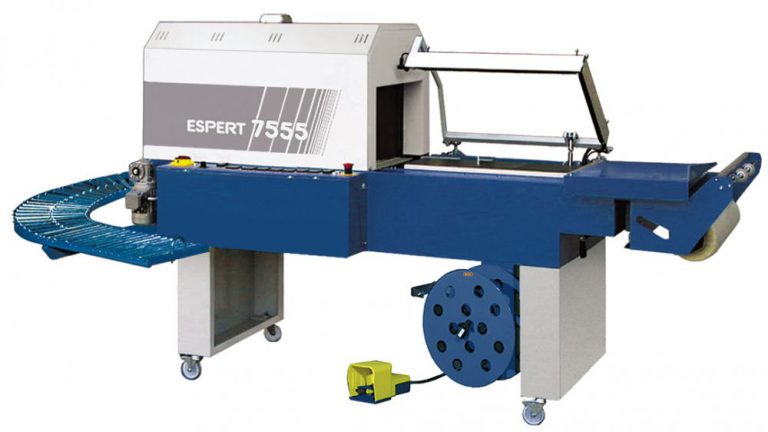 Features and Spec
Applications
Options
Video
Features and Spec
FEATURES
Innovative design

High quality standards

High productions outputs

Fully automatic working cycle

Pneumatical working: a pneumatic cylinder closes the sealing-bars, this way the conveyor belt starts operating and transfers the product into the shrink tunnel for being shrinked.

Opening and closing of the sealing-bars (with a pedal or automatically), sealing-time and conveyor belt moving time controlled by a timer

Two independent conveyor belts in the sealing area and in the shrinking

The height of the sealing area is adjustable according to the product size

An efficient safety system guarantees the operator's hands security, according to the CE regulations

The shrink tunnel, integrated in the machine structure, is equipped with a rolling-rods conveyor belt with adjustable speed by means of a direct current variator on the control panel. The tunnel itself has shutters for air regulation in order to obtain the best shrinking even in difficult conditions.

Available options: Boomerang roller conveyor, scrap-rewinder

The machine works with PVC, polyolefin hot thermo-sealing and also shrinkable films.

Machine made according to CE rules.
Applications
Options
Video