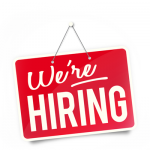 Celebrating over 30 years in the packaging industry
Based in the Maynooth Business Campus, Co Kildare, NJB has been at the forefront of the packaging industry in Ireland for over 30 years.
We supply an unrivalled selection of products including packaging materials and packaging machinery.
Our experienced sales team will be more than happy to help you find a solution to any packaging needs you may have.